How to become an Australian Pharmacist
Locoomago Pty Ltd
July 23, 2022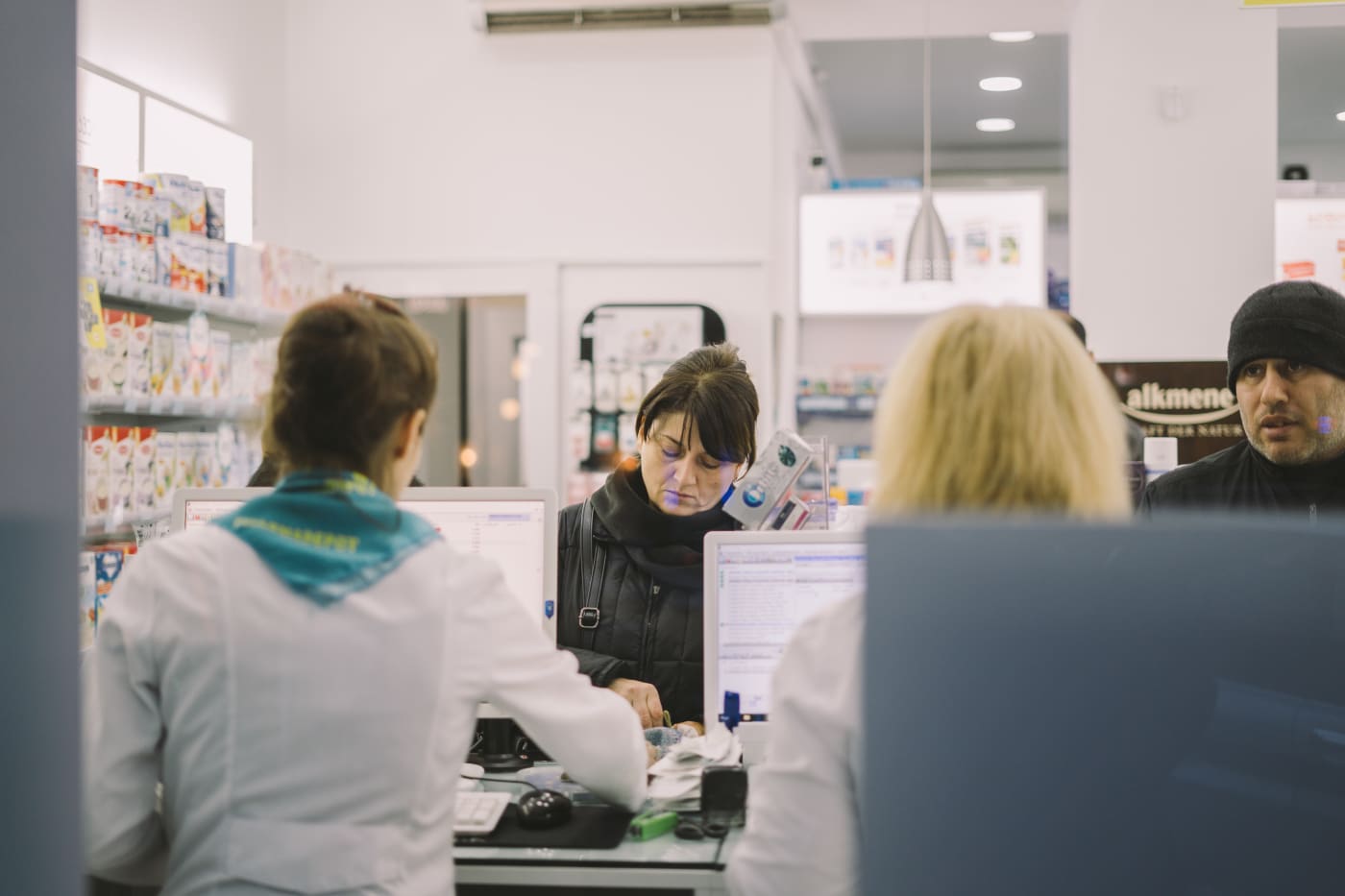 Pharmacists have been considered as one of the most trusted healthcare professionals in Australia. If you want a career that would make a difference in the society, by providing the best quality of life to your patients, then yes, pharmacy is a perfect choice for you!
Main responsibilities of a pharmacist include reviewing and interpreting prescriptions, medication dispensing, and providing patient counselling regarding on how to take or use a specific drug, as well as the possible side effects while on medication. Due to these roles, becoming a pharmacist needs patience, hard work, and an utmost dedication. As a rule of thumb, you cannot practice as a pharmacist if you do not have a degree in Pharmacy and have finished the intern training program and all the exams.
Australia's demand for pharmacists has increased rapidly due to the COVID-19 pandemic surge and border closure. Nevertheless, Australia became even more attractive to pharmacists around the world.
Processes towards becoming an Australian pharmacist differ in every scenario. For example, steps are different for pharmacists from UK, Ireland, USA, and Canada to those pharmacists who are registered to other countries aside from the four mentioned. Processes for the two category are called Competency Stream (formerly Stream B) and Knowledge Stream (formerly Stream A), respectively.
Since majority of the overseas applicants are coming to those countries that do not belong under Competency Stream, this article will focus on the Knowledge Stream. To those who will be going through the latter, here are the steps that will serve as a guide as you start your pharmacy journey in Australia.
A.CHECK YOUR ELIGIBILITY
In order to be eligible, you must:
hold a pharmacy qualification
be a registered pharmacist OR be eligible to register as a pharmacist OR be eligible to start the registration process in the country other than Australia, New Zealand, UK, Ireland, USA, and Canada
have a qualification consisting of 4 years full-time academic study if you completed it after 1 January 2006 or 3 years of full-time academic study if you completed your pharmacy qualification before 1 January 2006
B.GATHER YOUR DOCUMENTS
If you are eligible, you may proceed to gather your documents to start the application process. Documents needed are:
proof of identity such as valid passport
academic qualifications such as diploma and academic transcript
evidence of registration status as pharmacist from your country of origin
work history, which shows that you had a full-time retail or hospital registered pharmacist experience for 12 months for the past 10 years
However, work history is only optional, but this is a substantial information that would support your visa application in the future.
C.UPLOAD YOUR DOCUMENTS FOR THE ELIGIBILITY CHECK
When your documents are complete, you may create your account at Australian Pharmacy Council (APC) Candidate Portal where you can upload your documents and pay fees for the eligibility check. It will take up to 8 weeks for the eligibility check and if you are eligible, you will be receiving your KAPS eligibility response, which is needed in order for you to sit for the KAPS exam. Based on our experience, APC usually only takes about a month to give or take in those straightforward cases. This eligibility certificate does not have any expiration date. However, once you passed KAPS, it is only valid for 3 years or 4 years for those affected by the pandemic. Only AHPRA recognises the extension of 1 year so far.
D.REGISTER AND BOOK FOR THE KAPS EXAM
You may access your Candidate Portal if you want to register and book for your KAPS exam.
KAPS is a closed-book exam. It consists of 2 papers, and you must take these two papers on the same day. Two hours is allotted in every paper and in order to pass, you need to achieve a mark of 50% in every subsection of the exam and an overall mark of 50%. Exam results whether you passed or not will reflect in your Candidate Portal 4 weeks after you took the exam. If you passed, you will receive your Skills Assessment Letter within 5 to 10 business days.
E.APPLY FOR A VISA WITH EMPLOYER SPONSORSHIP
(FREE SERVICES FOR KAPS PASSERS AVAILABLE THROUGH LOCOOMAGO PTY LTD)
Once you received your Skills Assessment Letter, you have 3 years to either apply for a visa to the Department of Home Affairs and/or apply for a limited registration to the Pharmacy Board of Australia. There are visas such as Skilled Employer Sponsored Regional (Provisional) VISAS that allow you to work as an intern pharmacist if you have an employer who is willing to support your application. You may seek a service provider like Locoomago Pty Ltd for help to bridge you through this challenging process through their platform:
www.beanaustralianpharmacist.com
or
www.beanaustralianpharmacist.com.au
F.START YOUR INTERNSHIP
Once your visa is granted and you have full working rights in Australia. It is time to book a flight and start your intern year. Once you have the necessary visas and/or registration, you will be able to start your supervised practice under your employer.
G.SIT FOR WRITTEN AND ORAL EXAMS
Once you have completed 75% of the required supervised practice hours, you are now eligible to sit the Intern Written (through APC) and Oral Exam (through AHPRA). You may also access the Candidate Portal to register for the said exams.
H. APPLY FOR THE FULL REGISTRATION TO THE PHARMACY BOARD OF AUSTRALIA
After these long process, you have reached your finish line and you may now practice as a fully-fledged pharmacist with unrestricted "General" registration in Australia. It is undoubtedly a challenging journey but worth it in the end.
References: